Juliana L'Heureux - Author
Topsham, Maine
---
Home | My Work | Contacts | Links | Search Site
Biography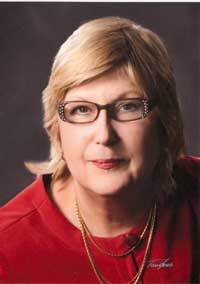 A Marylander from Baltimore, Juliana L'Heureux, née Jubinsky, moved to Southern Maine several decades ago and settled in the Portland area. Starting in 1988, the Portland Press Herald in Portland, Maine has published her stories about Maine's Franco-American population. Her column appears every Thursday.
She also writes for Le Forum, a newspaper for the The Franco-American Centre on the Orono campus of the University of Maine. And even more recently, she has started to write a monthly column for the Lewiston Sun Journal. She was also a regular on the online magazine of Norm Leveillée, Roots - Racines - Késsinnimek which unfortunately is no longet published. To view some of these writings, link here.
Juliana is married to Richard L'Heureux, a Franco-American and a cousin of Jacques L'Heureux, the webmaster.
Juliana is also the moderator of the Friends-L discussion list where she and e-friends exchange ideas and information about history, art (including culinary art), culture, religion and comments on signs of the times. To join the list, click on the above link.
More recently, Juliana has started a blog to share with you articles, short stories, recipes, ...
In real life, Juliana is the new executive director of the Maine Association of Mental Health Services (MAMHS), in Augusta. Check out the recent Press Release on the David Crews blog about Dundalk, Juliana's native town near Baltimore, MD.
This site receives over 700 unique visitors/month
---
Copyright © 2003-2009 - Juliana L'Heureux and
HappyWebCreations
Last updated: October 16, 2017